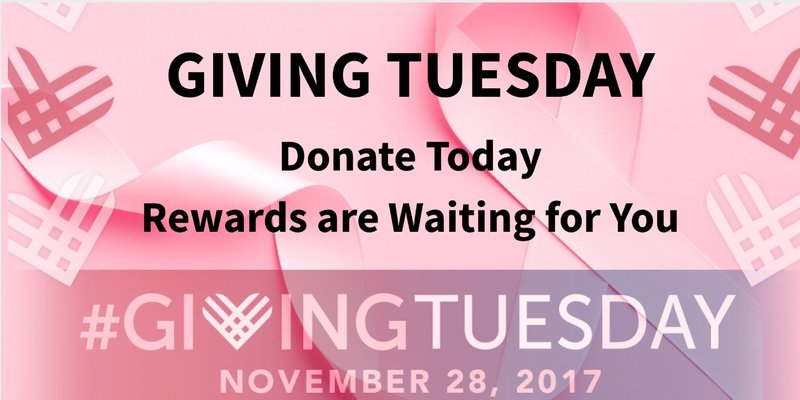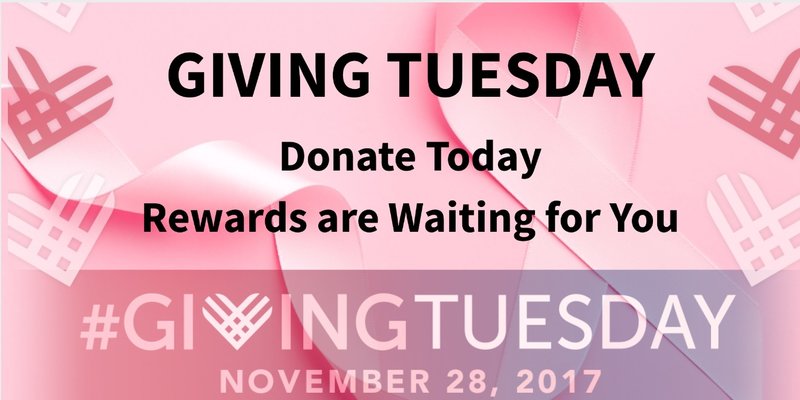 We know that you don't give BECAUSE of the rewards. But that doesn't;t mean that you shouldn't be REWARDED!
Your donation to cancer research makes the holidays brighter and more hopeful to cancer patients, survivors and their families. 
Every Tuesday is a  "GivingTuesday", we would like to reward you 20% to 100% of your Pink Warrior Foundation donation dollars with a shopping credit coupon to PinkWarrior.com.*
Use your shopping credit coupon to buy something special like; survivor/story cookbooks, breast cancer t-shirts, hoodies, cancer jewellery and so much more!
On GivingTuesday and every day, choose Pink Warrior, because when someone you love has cancer, you fight cancer too!
*The shipping credit reward is calculated on the amount donation BUT is not taken from any of the funds donated to the donations funds.